100 Fashion Icons
The National Portrait Gallery, London have just released a wonderful book 100 FASHION ICONS, it draws on a selection of fashion images from the gallery's extensive collection, 1860 to present day with an introduction by Magda Keaney, Senior Curator, Photographs at the National Portrait Gallery. Bronwyn Kidd's portrait of Jimmy Choo, 1997, is in amazing company of both fashion icons, and photographic icons.
"WOW, thank you so much, and thank you to the late Sarah Newton who accompanied me that day, never forgotten" – Bronwyn Kidd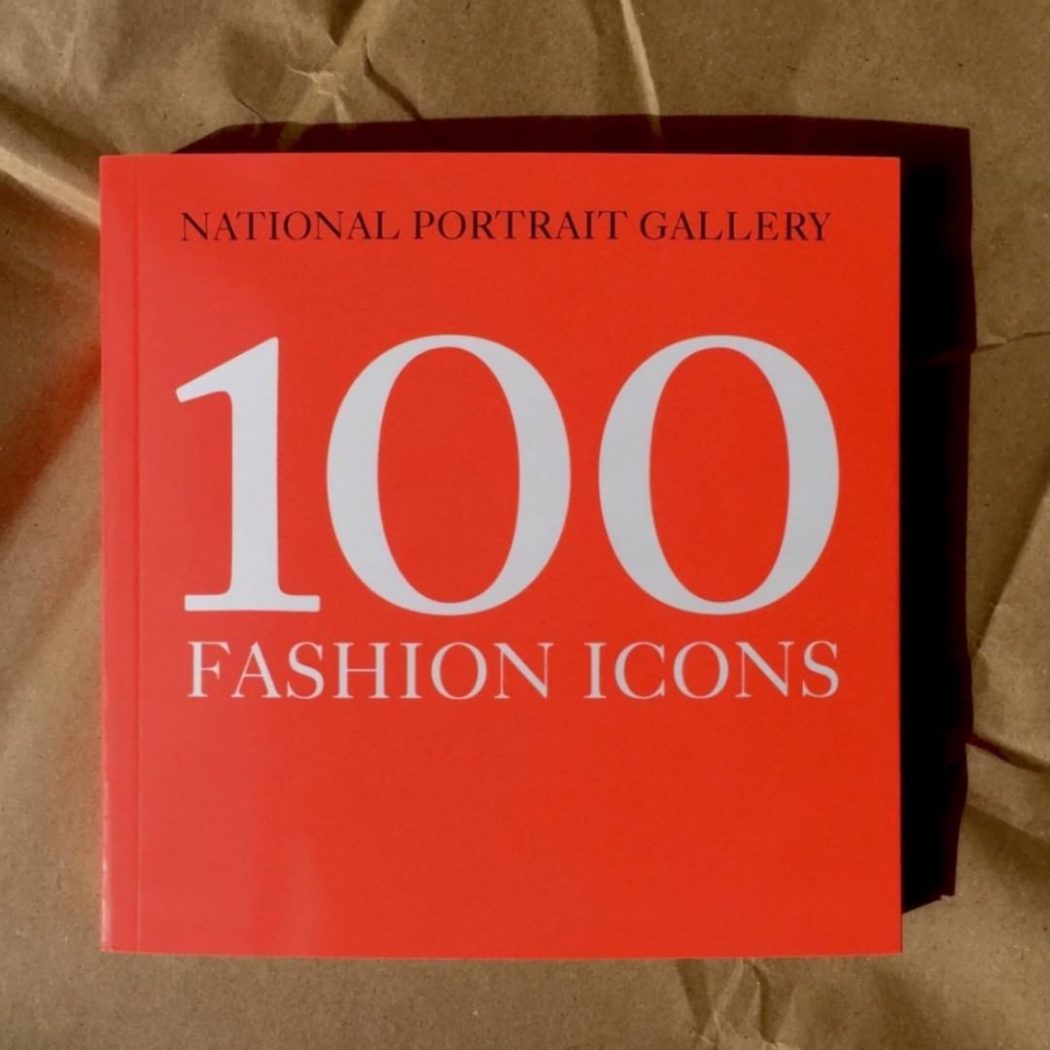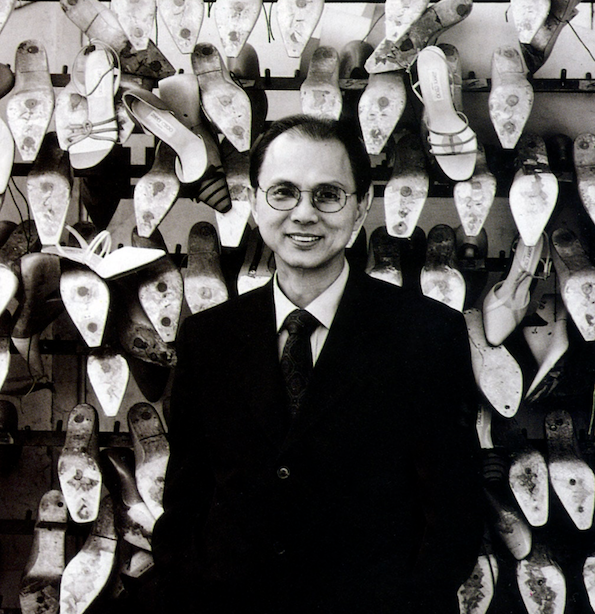 New Living Arts Space exhibition pays homage to style
Fine couture, tailored millinery, handmade jewellery and acclaimed fashion portraits celebrate timeless elements of style in a new exhibition at the Living Arts Space located in the Bendigo Visitor Information Centre running until 30 November.
Homage to Style showcases classic styles from an eclectic mix of artists, including internationally renowned photographer Bronwyn Kidd. Her fashion photography collection is displayed in the National Portrait Gallery in London and was featured in the National Gallery of Victoria's 200 Years of Australian Fashion exhibition.
"I'm excited to share that I have been sorting through negatives, transparencies, polaroids, letters, tear sheets.. and have gathered up some of my favorite images that bring 'Homage To Style" – Bronwyn Kidd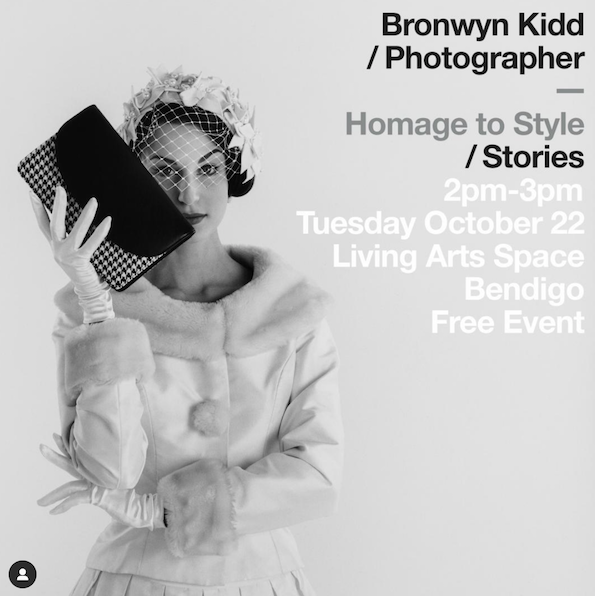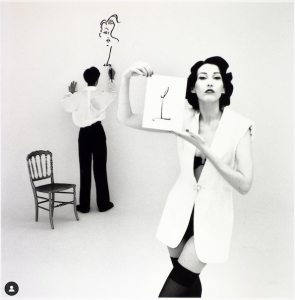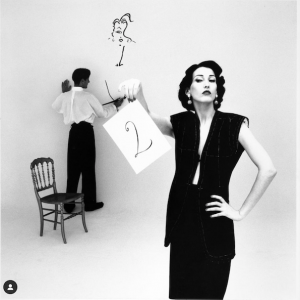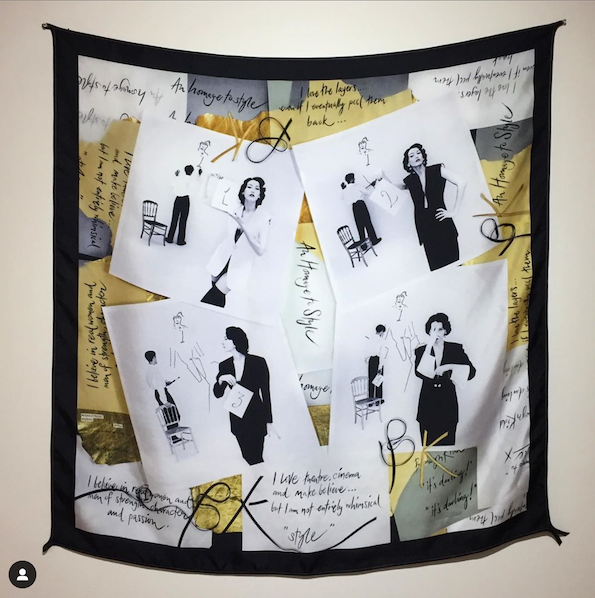 "One, Two, Three, Four" Scarf
The montage borrows prints from my 1994 series 'Step by Step with Hardy Amies'. The most beautiful hand writing by @martinwelchdrawing The most exquisite signature trim and production by @materialbyproduct 100x100cm Silk Scarf available from the exhibition at Las Bendigo.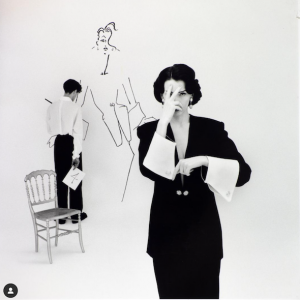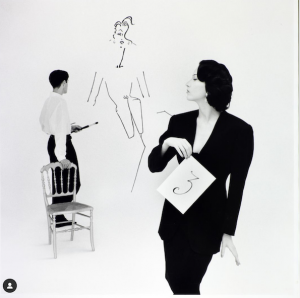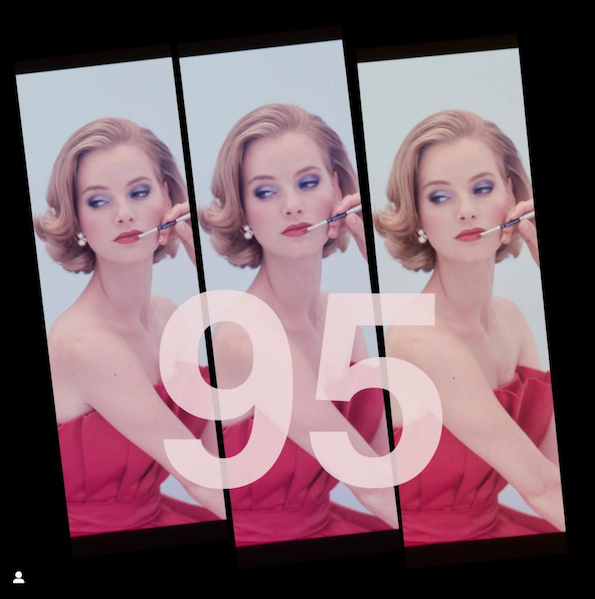 Shot in 1995 for the beauty pages of Woman and Home Magazine UK, Beauty Brushwork was a make up step by step guide. Fashion editor Mary Eddie, Art director Martin Welch, Hair and make up by Amber Sibley. Shot on colour transparency, using natural daylight.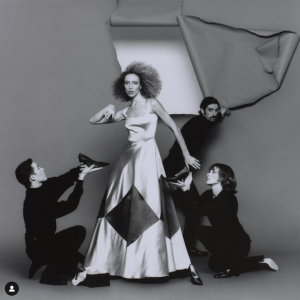 About the frame – "Holborn studios had grit, it wasn't fancy, everyone shot there and everyone has been shot there, multiple studios, set builders, a lighting department – everything on hand should you need it. I was always nervous arriving because the ideas, the expectations and the days were big. This shoot resonates with me as worthy of my name being 'chalked' on the studio door, (and I have the polaroid to prove it!) It was one of those days, when the beauty triumphed over the grit" – Bronwyn Kidd.  Model Khefri Riley, Art Director Cathy Challinor, Styling Sarah Newton, Hair and Make up Amber Sibley. Shot in 1995 & Hand printed by Asko, CPL Digital 2019.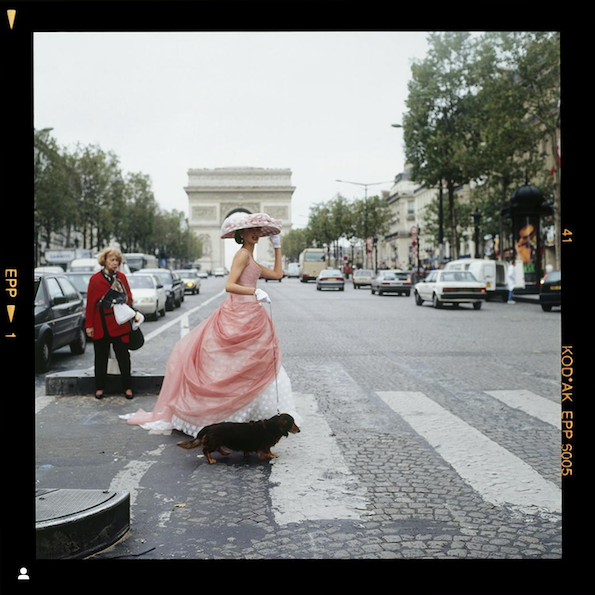 About the frame – "Gown designer Jane Hill and I had a wonderful working relationship. Jane trusted me with her very beautiful and expensive dresses -enough to send a bulk load to London to be photographed. I travelled with the dresses from London to Paris, took them to my hotel on Rue de Rivoli and hanged them all around the room so that the creases would drop out. We rented a van for two days, took out the seats and filled it with the dresses, we moved around Paris from a ballet school in the Marais, to the Champs-Élysées, and the Eiffel Tower. Shooting in Paris was relatively easy if you didn't place a tripod on the ground- and because of this, this is probably one of my most reportage 'style' pictures, shot crossing back and forth, dodging traffic". – Bronwyn Kidd. Gown, Jane Hill, Hair and make up by Amber Sibley. Shot on colour transparency.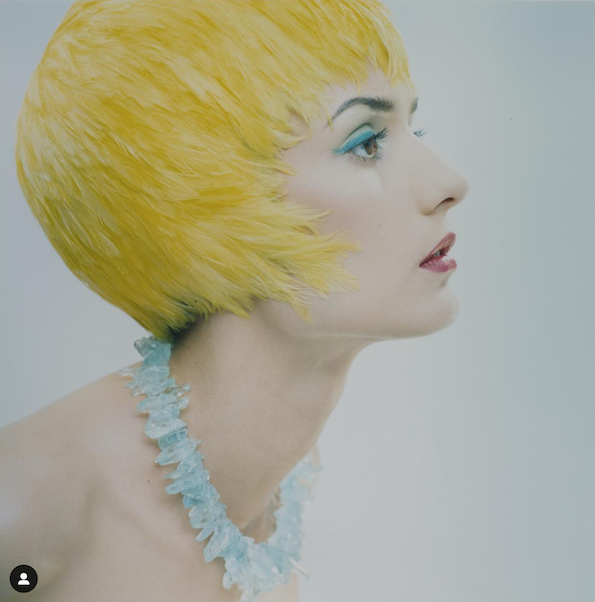 About the frame – "Shot for the Saturday Times, this story is a lovely example of the softness of colour negative and C-Type printing. Dennis Watson at Tapestry Lab, London would 'Pre flash' the paper with a colour tone that would make the skin tone creamy, pink, cool, whatever was most beautiful for the image. There would be discussion around what the end result might look like before I shot, film selected and tested then the pre flashing considered" – Bronwyn Kidd.  Commissioned by Heath Brown, Styled by Sarah Newton, Hair by Enzo Volope, Make up by Carol Brown.Hand print by Dennis Watson, Tapestry London.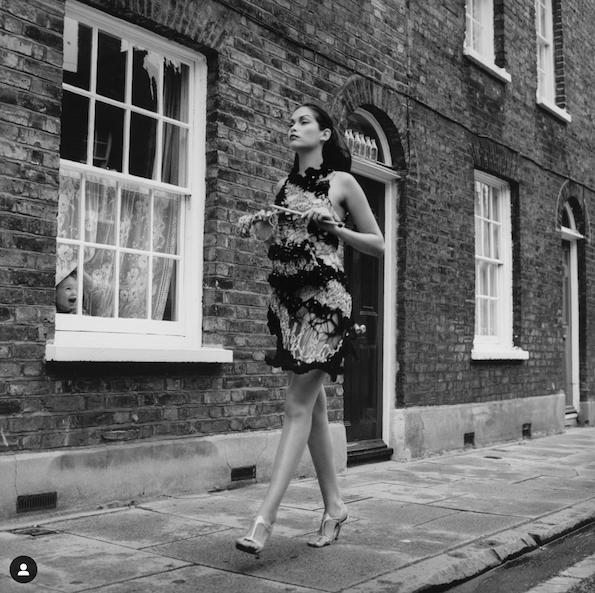 About the frame – "Roupell Street, Waterloo, London, has been used in many films as a location, it was also en route to IPC Magazines who I worked with often. Julien MacDonald (OBE) was making a name for himself in knitwear, particularly large knits. I had the idea to photograph a model walking as she knits her dress, location Roupell Street As we started shooting this little face came to the window, we could have chosen any house to shoot in front of, and either side of the street but the milk bottles looked so great, and then the child appeared from nowhere, there are only a few frames of the child in the window" – Bronwyn Kidd.  Dress by Julien MacDonald, shoes by Gina, Styling Sarah Newton, Hair and make up by Amber Sibley. Printed by Asko at CPL, Framing by Icon Framers
Seb Winter shoots Sony campaign in London with HXM Media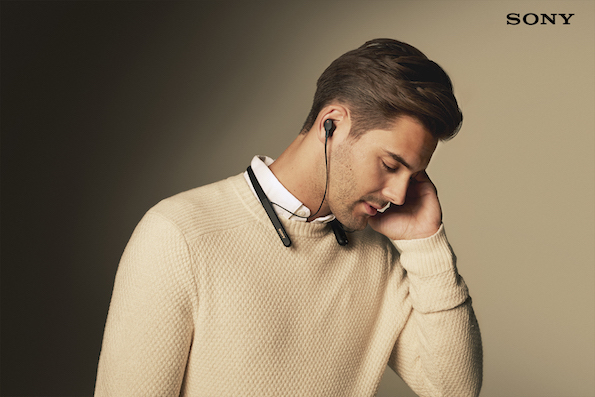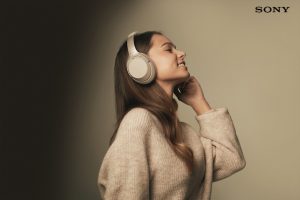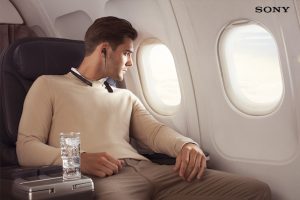 Holly McGlynn heads to the beach with a array of ballroom frocks for Dreamingless magazine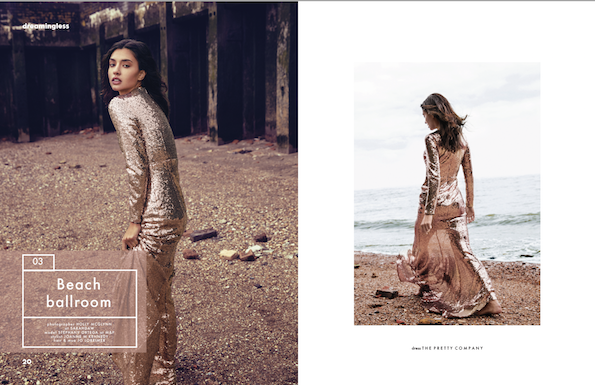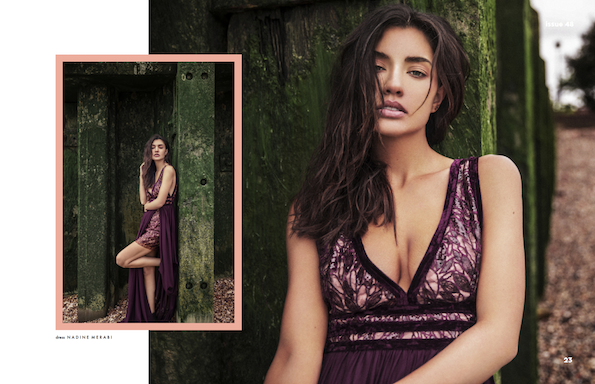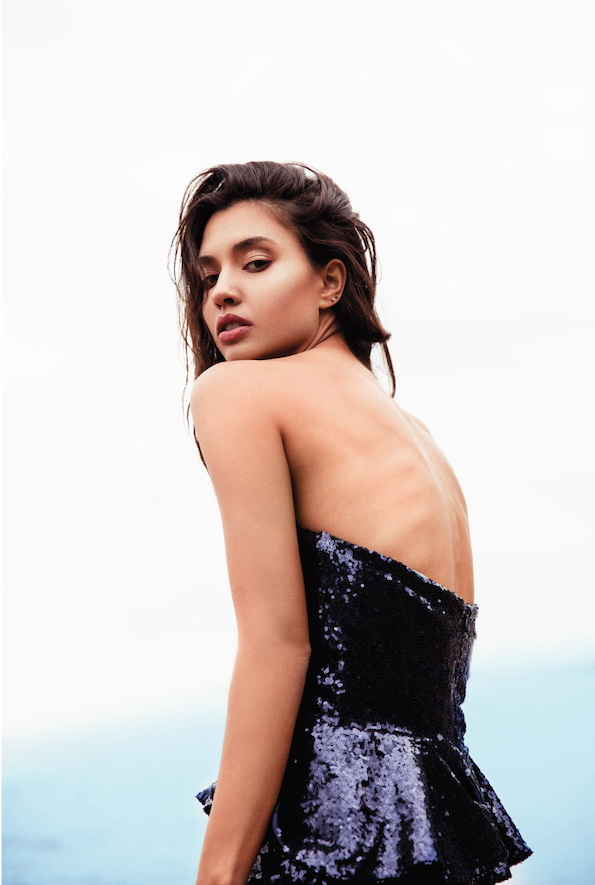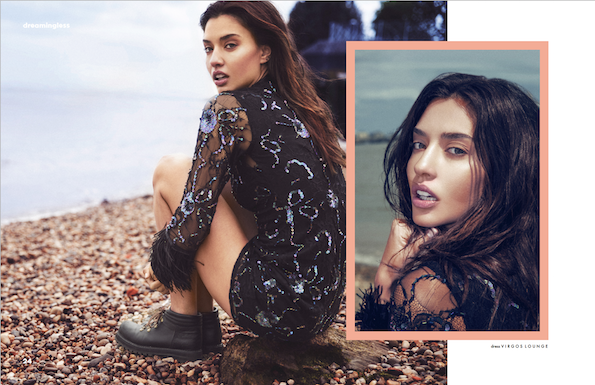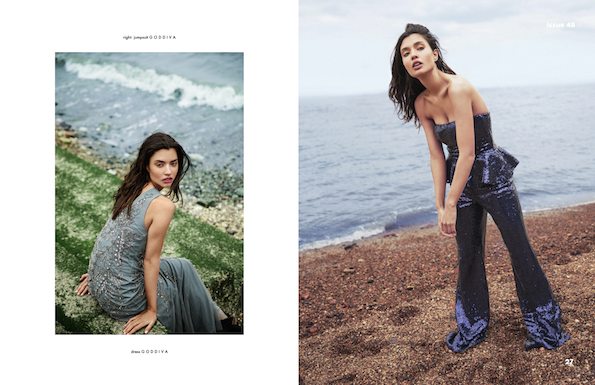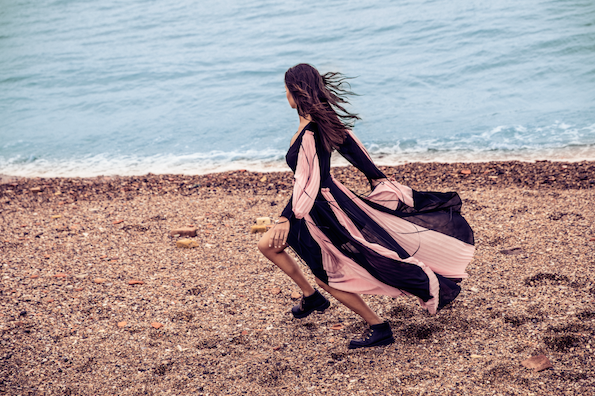 Team Credits
Photographer Holly McGlynn
Model Stephany Ortega @ M&P
Stylist Joanne M Kennedy
H&MUA Jo Lorrimer