Another two dynamic and stylish ads for the Victoria Racing Club from Bronwyn Kidd
Sofitel Girls Day Out
The 'BIG things' Playground Campaign for the 2016 Melbourne Cup Carnival is an extension of the acclaimed Victorian Racing Club Melbourne Cup Carnival 2015 Campaign 'Welcome to the Kingdom'. Sofitel Girls Day out focuses on women, with the emphasis being on 'play' and 'dressing up'. The campaign features 'racing royalty' from jockeys, to trainers, ambassadors, socialites, and media. The campaign was shot over ten days, one of which took place at an indoor equestrian arena where the horses were captured in motion.
Team Credits
Photographer | Bronwyn Kidd
Client | Flemington VRC
Agency | Grey Melbourne, Grey Argentina
Art Director | Lauren Doolan
Stylist | Virginia Dowzer
Hair & MU | Julia Green
Talent | Emily Hunter (fashion on the field winner 2015),
Georgia Connolly (racing ambassador VRC 2016),
Courtney Moore (model) , Laura Henshaw (model),
Bree Laughlin (racing ambassador) ,
Kate Mallyon (jockey), Off the Track Horses
Turnbull Stakes Day – Preferred Vision
Welcome to the playground. Long regarded by racing aficionados as a guide for predicting future Melbourne Cup Carnival winners, the Yellowglen Turnbull Stakes boasts more than $502,500 in prize money and is the first feature 2000m race of the spring carnival. The series is made up of a multitude of layers, shot in the studio, at Flemington Racecourse, at an indoor equestrian centre. Each image having movable layers that can be used in isolation. the 'BIG thing' in this image is true to scale. The image features acclaimed trainer Chris Waller and new comer Matt Cumani, racing journalist Jason Richardson and racing Ambassador Bree Laughlin.
Team Credits
Photographer | Bronwyn Kidd
Client | Flemington VRC
Agency | Grey Melbourne, Grey Argentina
Art Director | Lauren Doolan
Stylist | Virginia Dowzer
Hair & MU | Julia Green
Talent | Bree Laughlin (racing ambassador),
Jason Richardson (journalist),
Matt Cumani (trainer)
Chris Weller (trainer) Off the Track Horses
Let girls be girls
A brilliant initiative by Covergirl, #letgirlsbegirls is about slowing things down, about ensuring makeup is fun, not a fix for flaws or a way to make improvements. It's about girls embracing who they are – little girls! Bronwyn shot Tegan Martin, Miss Universe Australia for the cover of a national magazine in makeup done by a 5 year old girl. The panellists on channel 10's 'Studio 10' also showed their support of Covergirl's campaign appearing on-air in makeup done by a team of young girls.  Covergirl's ongoing initiative aims to put an end to the early sexualisation of little girls. Watch this space!
Team Credits
Photographer | Bronwyn Kidd
Agency | Grey Melbourne, Grey Argentina
Art Director | Lauren Doolan
Model | Tegan Martin – Miss Universe Australia 2014
Stylist | Virginia Dowzer
Hair | Julia Green
Roly Roques-O'Neil shoots house feature for Living October 2016
Music business professionals Alex Hardee and Elouise Markwell-Barker's East London house reflects an arty mix of quirky finds and their personal brand of fun. The house includes a stunning basement area with a bespoke cocktail bar, a Roy Lichtenstien print (wall size) and vintage armchair. Their living room provides a backdrop for their eclectic collection of curios and tranquil; retreat from the world an industry demands.
Team Credits
Photographer | Roly Roques O Neil
Editor/Stylist | Mary Weaver
Writer | Amelia Thorpe
Do I look like I'm bothered by health and safety?
Phil Babb puts new spin on shooting back to school
Team Credits
Photographer | Phil Babb
Styling and set | Michelle Miller
Conker boy | Jake Warefield @ Grace & Galor
Seb Winter shooting for the Japanese company Shiseido (watch this space)
On set – Seb Winter looking remarkably like David Hemmings in the 1966 cult film Blow Up!
Seb Winter shoots the new STORM advertising campaign for Beni Durrer
"Strong as a STORM but tender as a breeze" that is Beni Durrer's description of the angel-like muse of his autumn muse. In the young Russian's eyes heaven and hell do come together. I was surrounding her baby-blue eyes with flaming browns shades, some mysterious slay-tones and added extra deep black mascara for her lashes. Her persona is so sensual, chaste but tempting, like an elemental force. "She just raised a storm in me" Creative Director Beni Durrer smiles…
Team Credits
Photographer | Seb Winter
Client | Beni Durrer Autumn Campaign "Storm"
Model | Andjela @ iconic
Makeup | Beni Durrer
Hair | Mesut Souleiman Oglu @ n-management
Styling | via Beni Durrer
Art Direction | Eric Schmidt-mohan
AOP AWARDS 2016 – News for Cambridge Jones and Seb Winter
Portrait and celebrity photographer Cambridge Jones will be speaking on 14 October at this year's AOP on the pitfalls of working for free – not to be missed!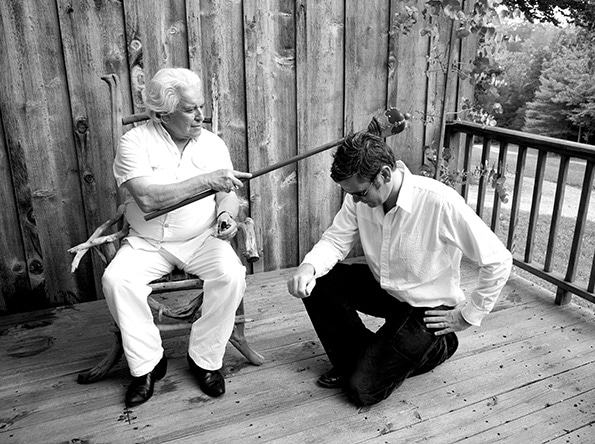 more info about AOP Awards 2016
We are also delighted Seb Winter has been shortlisted for the AOP awards in the 'Non-commissioned fashion and beauty' section– watch this space!
Seb Winter collaborates with international designer HEMA and shoots her stunning new look-book collection
HEMA launched her first collection at LFW 2014; diverging from a fashion trend of renovation Hema is concentrating her designs on innovation. Her designs speak directly to women who like her are confident to fulfil given responsibilities but never cease to stop seizing opportunities to become better and pursue that which they truly love.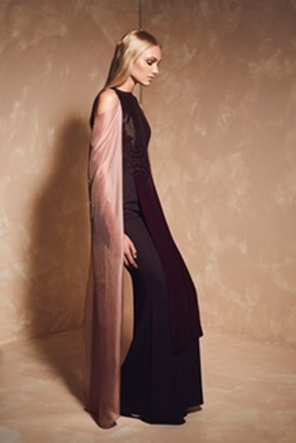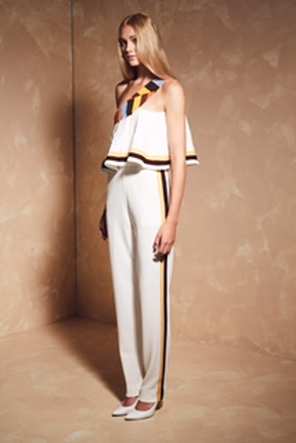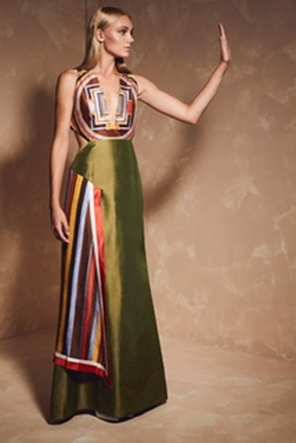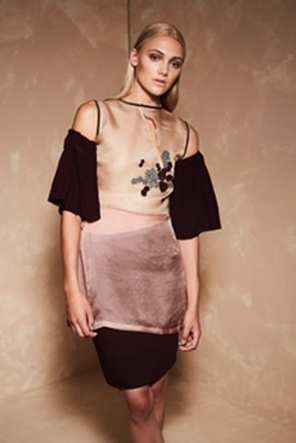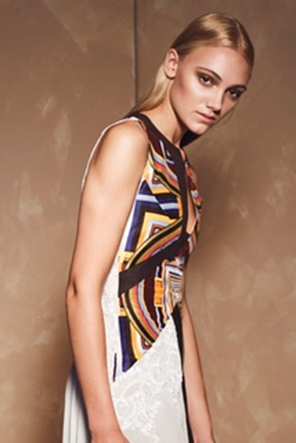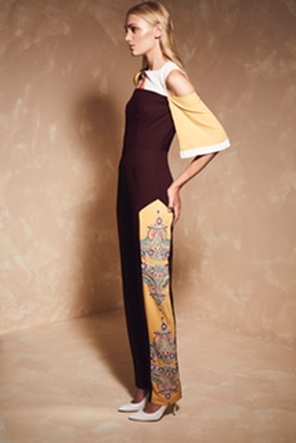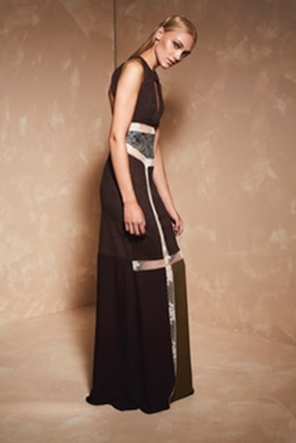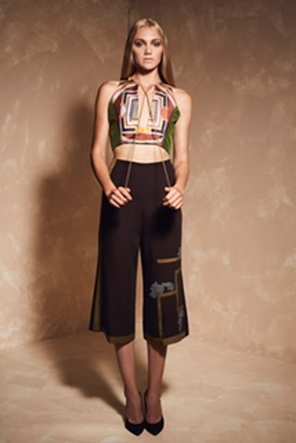 Team Credits
Photographer | Seb Winter
Styling | Karen Binns
Hair and make-up |  Barrie Griffith
Model | Catherine Neilson @ Select
Dial M for mascara, Seb Winter shoots beauty editor Sali Hughes for the Guardian Weekend
Sali Hughes waxes lyrical about make up the way music aficionados chart their passage of rights through their collection of vinyl and concert ticket stubs.
"Just as we chart life's journey through music, food and places, I also attribute the same importance and sentimentality to the beauty products I saw, touched and smelled all around me. These aren't just products. This isn't just a toolbox. It's a time capsule, and everything in it takes me back to a moment – a hope, a mistake, an achievement. These unassuming bits and pieces each have their own significance and collectively add up to something as potent as any long-lost cassette compilation. They're my beauty mixtape."
Team Credits
Photographer | Seb Winter
Model | Sali Hughes – Beauty Journalist, Author and Broadcaster
Hair | Adam Reed @ GHD Hair
MUA | Morag Ross @ Purple PR
Stylist | Kara Kyne
Seb Winter shoots DISCODIVA campaign for Beni Durrer
Awake the DIVA within; the intense statement colours of the new Beni Durrer beauty will kill any winter tiredness. Donna Summer, Jerry Hall und Bianca Jagger – the style of the legendary disco divas of the 70s is unforgettable. "I am a massive fan of disco", says Beni Durrer. Without a hint of retro the creative director Beni Durrer finds the DISCODIVA in every woman.
Team Credits
Photographer | Seb Winter
Make-up | Beni Durrer
Model | [email protected] management
Styling | Eric Schmidt-Mohan
Hair | Mesut Souleiman Oglu
Seb Winter shoots Shiseido's head turning looks for the red carpet
Curtain up for classic glamorous looks with eye-catching twists – and lots of glitter!
Team Credits
Photographer | Seb Winter
Styling | Production Marie -Luise Wenzlawski
Hair/Make-Up | Srefan Kehl/Fame-Agency
Model Yvonne Wegener | M4 Models
Photographers assistant | Thomas Muller
The cost of nothing the value of everything by Cambridge Jones
"I've now photographed seven Prime Ministers (including our recently installed one), The Queen and everyone from Al Pacino to P Diddy. I literally value what I do; I take time to get the lighting and my portrait subject just right (an hour or two on average). For the most part my subjects also value what I do; otherwise they wouldn't give up the time in their otherwise busy lives. They know it will help them to have strong, relaxed and 'truthful' images".